INFORG (2019)

An animated short by Paul Schenk.
The spectacular revolution of an ever increasing online reality is eating our offline reality. INFORG predicts the future in which the word "offline" does not exist any longer in a story told by music, lyrics and supermassive black holes.
Inspired by the extraordinary ideas of Otto Rössler and Luciano Floridi.
Duration: 10:24
Story, animation and music by Paul Schenk.
Featuring the songs 'Dreamworld' and 'The Hole'.
The INFORG project
In 2008, german biochemist Otto Rössler publicly criticized the Large Hadron Collider experiment in Geneva, the experiment of smashing atoms inside the world's largest and most powerful particle collider.
Ridiculed by his colleagues, Rössler was involved in a failed lawsuit to halt the experiment: He argued that the experiment could plausibly generate dangerous black holes that could bring about the end of the world. According to Rösslers calculations these black holes would grow exponentially and eventually absorb the entire planet.
This spectacular piece of recent history inspired me to make the short animated music film INFORG: A story in which black holes appear as a symbol of uncontrollable advanced technology. I wanted to predict the future of mankind's ever increasing dependence on smart digital objects, influenced by the predictions made by Luciano Floridi, professor of Philosophy and Ethics of Information, in his book 'The 4th Revolution'.
In a musical mixture of Rössler's and Floridi's extraordinary theories INFORG sings and tells about the ever existing danger of expanding black holes as a result of human's desire to play God with technology that's bigger than mankind itself.
International Film Festivals
In 2020 INFORG was selected Best Animation in the pre-selection of the ARFF Film Festival in Paris. Six months later at the official festival of ARFF Paris the film won the Semi Finalist award. In august 2020 INFORG was selected for the Soundscreen Film Festival in Ravenna, Italy.
Screens from the film: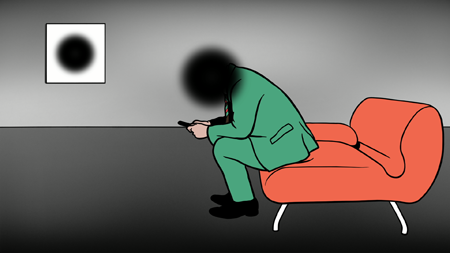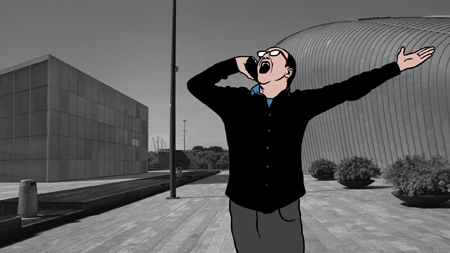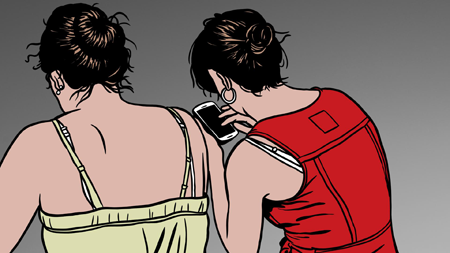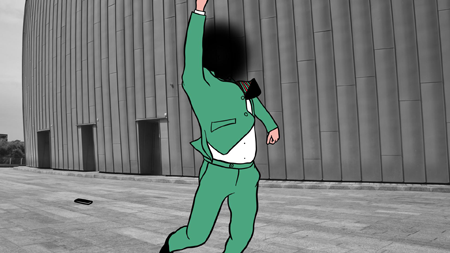 Official trailer: