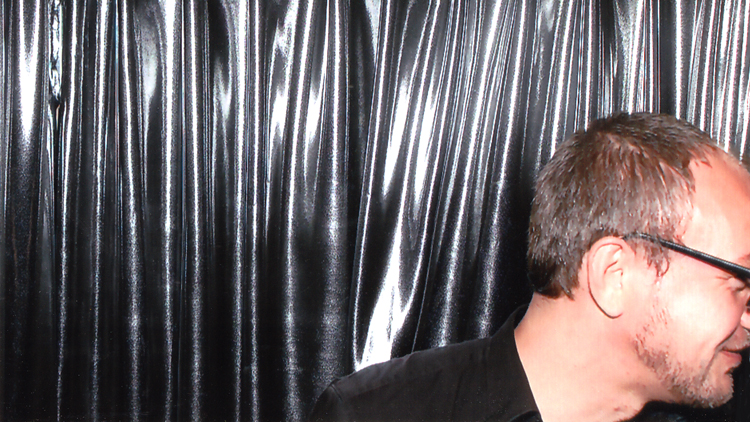 Paul Schenk (Amsterdam, 1970)
Visual artist, songwriter, animator, draftsman and multi-instrumentalist.
Education: Hogeschool voor de Kunsten Utrecht (1990-1995).
My work is a combination of absurdistic storytelling and exploring border areas in music composition and atmosphere, inspired by science, psychology and philosophy.
Through the years I have been telling stories in all kinds of disciplines, first as a comic artist and graphic novelist, later on as a commercial animator and visual artist. While in music, my storytelling has always been apparent in small stories being told in song-lyrics, some sung and some spoken.
My songwriting and storytelling began at an early age: I started to write songs and write stories at the age of 8. For me, songwriting and music composition means just listening to the sounds in my head: I hear about 10 completely new and original musicpieces in my head every day, completely finished compositions from simple popsongs to complicated classical orchestra's. The music composes itself, it's just there. I just write down the notes of the "ready made"-composition, so besides writing lyrics, I do absolutely nothing. It's the purest form of intuïtion and an almost buddhistic approach.
In storytelling I also try to rely on intuïtion as much as possible. The characters in my stories are often the owners of extremely bizarre personalities: Outcasts and weirdo's living in their own universe and realities. Unordinary people, not understood by their environment, swimming against the mainstream and holding on to their dreamworld at all costs.
Yes, they look a lot like me. Dreaming of possible realities that nobody ever believes in and being the laughing stock is after all, the basis of all innovation and true art.
Projects:
1987 – 1988: Co-founder, editor and comic artist at Dutch underground comic magazine Acropolis
1988 – 1996: Comics published in Dutch magazines: Gag, Striptuur, Incognito, Stripkrant, Utrechts Nieuwsblad
1992: Music film Abraham's chocoladetaartje – 2nd Prize Utrecht Videofestival 1992
1992 – 1995: Graphic novel Bindoesara – Published under the name of Plaagpark by Dutch publisher Xtra, 2008
1992 – 1996: Singer, contrabassplayer and songwriter of prog rock band I Love Lucy
1994: I Love Lucy winner 2nd Prize at Utrecht Popprijs 1994
1995 – 1999: Graphic novel Magnum Opus
1997: Co-founder of caricaturist company Gezellig & Leuk
1997 – 2000: Caricaturist at Gezellig & Leuk: Caricaturist performances at events
2000 – 2001: Co-founder of animator's company Animation Factory Amsterdam
2000 – 2004: Animator, internet animation campaigns for advertising agencies (Advance Interactive, TwinEarth)
2004 – 2008: Gallery owner of Art Gallery RAAR in Amsterdam, organizing exhibitions of Dutch and American artists
2004 – 2009: Painter, exhibitions at RAAR Art Gallery, Kunstvlaai, Post-CS Amsterdam, Stedelijk Museum Amsterdam
2008 – 2009: Living and working in Berlin as a painter
2009 – 2011: Graphic novel Magnum Opus 2
2014: Founder of live cartoonists company & agency Cartoonist Live
2014 – now: Live cartoonist at Cartoonist Live: Live cartoonist performances at congresses, workshops and brainstormsessions
2017: Inktspotprijs nomination 2017
2019: Music animation film INFORG